The Safe Inside™ Portable Security Case features a private combination lock with 6″ vinyl coated steel cable.  It secures your smartphone, wallet, keys, money, jewelry, and personal items with the peace of mind your valuables are protected.
This small personal safe is ideal for the pool, beach, camping, sporting events, tennis courts, golf courses, travel, work, and more.

Styles are available in seven colors.

  Inside Cavity Measurements:  5.625″ H x 2.875″ W x 0.75″ D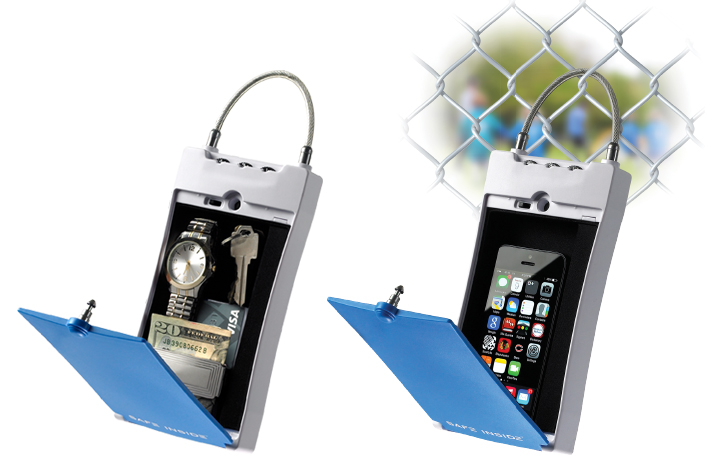 Special Features
Fits Iphone4, Iphone5, and smaller, similar size smartphones.
Programmable Combination Lock- three dial lock can be personally reset.
Neoprene Padded Interior-helps protect case contents.